Total Myopia Program
Myopia, also known as nearsightedness, is a common refractive error that affects children worldwide. Myopia causes distant objects to appear blurry and can even affect your children in the classroom.
We work with you to explore different myopia control methods, and with our new "Total Myopia" program, our goal is to refer you to other practices with the technology to help fit ortho-k lenses, which can help with controlling the progression of myopia.
Through our "Total Myopia" program and our dedicated team, we can help your kids see clearly. Contact us to schedule your appointment today.
What Is Myopia (Nearsightedness)?
Myopia is a vision condition caused by an elongated eyeball or a cornea that is curved too steeply. As a result, light does not focus correctly on the retina, causing distant objects, such as whiteboards in classrooms, to appear blurry.
When left uncorrected, myopia can negatively impact a child's academic performance and future eye health.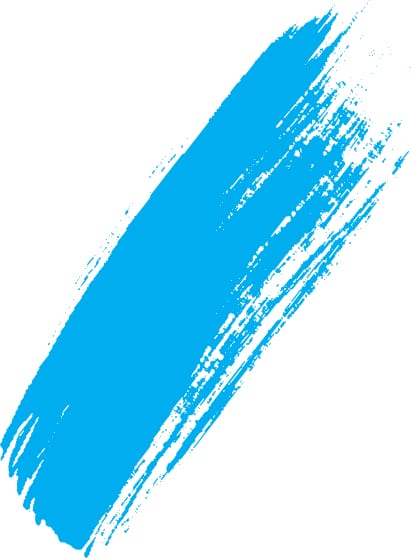 Myopia in Children
When kids are having trouble with their vision, it can impact their daily life at school, including reading from a distance, seeing the board, and participating in sports and other activities. This can lead to stress and confusion, and if left undiagnosed, it may cause them to fall behind their peers.
By seeking professional care and treatment options, such as corrective lenses or ortho-k through our "Total Myopia" program, we can help your child succeed inside and outside the classroom.
Methods of Myopia Control
Myopia can develop in school-aged children, but it can progress into adulthood and possibly become a case of high myopia. High myopia can increase your child's risk of future eye problems like retinal detachment, cataracts, and glaucoma.
Through the "Total Myopia" program and our management methods like atropine drops, we can help control the progression of myopia in your children to help them enjoy clear, healthy vision.
Ortho-k Lenses
Ortho-k is a specialty contact lens worn specifically while your child sleeps at night. During this time, these lenses gently reshape your child's cornea to help provide clearer, sharper vision during the day.
We refer patients through the "Total Myopia" program to practices with technology such as axial length measurement and corneal topography to fit ortho-k lenses comfortably and safely.
Atropine Eye Drops
Low-dose atropine is a promising treatment method for children with myopia. Studies have shown that a low dose of atropine in eye drop form can help slow myopia progression in children to reduce the risk of severe nearsightedness.
Low-dose atropine drops help by suppressing the eye's growth to slow down the progression of myopia.
Axial Length Measurement
Imagine your child's eye as a little room. The distance from the front door (the cornea) to the back wall (the retina) is what we call the axial length. Just like you would measure a room before buying new furniture, measuring the axial length of the eye helps us understand its size and shape.
In children who are myopic (nearsighted), this "room'" tends to grow too long over time. This can make things in the distance appear blurry.
By regularly measuring the axial length, eye doctors can keep track of how quickly myopia is progressing in your child's eyes.
Corneal Topographer
A corneal topographer plays a big role in the ortho-k fitting process—it serves as a map of your eyes. It creates a detailed map of the surface of your cornea, which is the clear front surface of your eye.
A corneal topography helps your eye doctor examine and understand the unique contours and features of your eye. With the corneal topography results, your eye doctor can help fit ortho-k lenses safely and with precision.
The goal of our "Total Myopia" program is to refer our patients to practices with the technology to help fit ortho-k lenses.
Help Slow Myopia Progression
Myopia can be challenging to manage, but you're not in it alone. At Total Vision La Mesa, we are always looking for new ways to help your children maximize their vision, and our "Total Myopia" program is another way to do just that.
Contact us to schedule an appointment so we can get started on finding a myopia control solution for your children today.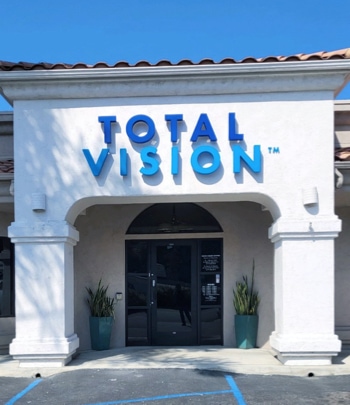 Where Can I Find You?
Our practice is located on Parkway Drive, just off I-8 on the Kumeyaay Highway.
7090 Parkway Drive

La Mesa

,

CA

91942
Hours of Operation
Monday

:

9:00 AM

–

5:30 PM

Tuesday

:

9:00 AM

–

6:30 PM

Wednesday

:

8:00 AM

–

4:30 PM

Thursday

:

9:00 AM

–

5:30 PM

Friday

:

8:00 AM

–

4:30 PM

Saturday

:

Appointment Only

Sunday

:

Closed